JPL did it again for the Mixfreaks..
He created a wonderful mix ..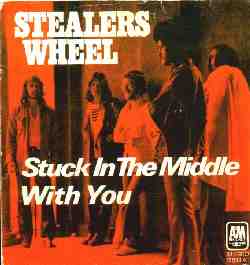 From his website:
Reservoir Dogs (1992) triggered me to do at least something with this song as Quentin Tarantino did in his Film. Best part was finding a song that could fit in. So it became a "non" -edit combimix of Stealers Wheel – Stuck in the middle with you and Vanity 6 – Nasty Girl!!! Worst part was to sync them it up.Well….it´s back to the 70´s then…haha.