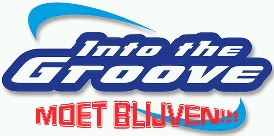 Radio Veronica gooit in de eerste week van januari 2005 de programmering om en stopt met een aantal programma's.
Een open briefje aan: Uunco Cerfontaine
Geachte Uunco,
Ik heb vernomen dat het management van Veronica besloten heeft te stoppen met het radioprogramma Into The Groove van Martin Boer.
Into The Groove wordt zeer gewaardeed binnen de Mixfreaks "gemeenschap".
Dit is een groep van mixers en mixliefhebbers, maar dat hoef ik jou, als mixliefhebber (toch?) niet te vertellen.
Ook nu nog worden de uitzendingen elke weekend 'getaped'.
Into the groove voorziet in een aanbod van 80's en 90's dance hits waarin de overige 2 mixers, Liebrand en Silverius niet voorzien.
Toen Radio Veronica nog geen Radio Veronica was, met de programmering zoals nu net na de etherfrequentie verdeling, maakte Into The Groove al onderdeel uit van de programmering en had een grote schare aanhang. Wist je dat wel?
Het zou jammer zijn als Into The Groove als programma onderdeel geheel zou moeten stoppen. We verzoeken je dan ook de beslissing te heroverwegen. Je zou ons een plezier doen om Into The Groove te laten bestaan, en Martin Boer de jaren 90 te laten mixen.
Tjsak!
Dennis
MixLiefhebber en maintainer van de Mixfreaks Mailinglijst
:: update ::
Het blijkt dat ITG plaats moet maken voor een nieuw disco/dance achtig programma op de zaterdagavond.