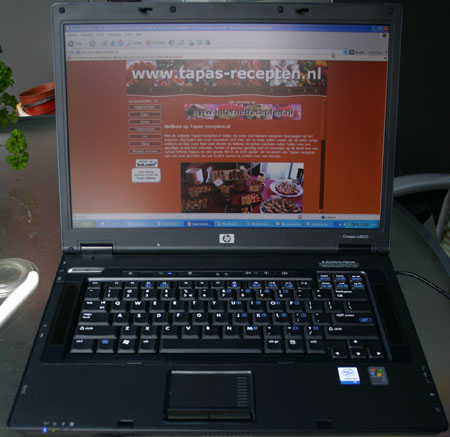 All thanks go to all those clickers..
The ads at our websites (aroundtheworld.net, aroundmyroom.com, mixfreaks.nl, tapas-recepten.nl, internet-gerechten.nl, liliancam.net, Pan-tilt IP Cam, Digg-IT gave us the opportunity to buy a new notebook: HP NX8820 .
Door de ads op al onze websites waren we nu in staat om ons huidig notebookje te verruilen door een ietwat geavanceerder. Het is een HP NX8220 geworden.