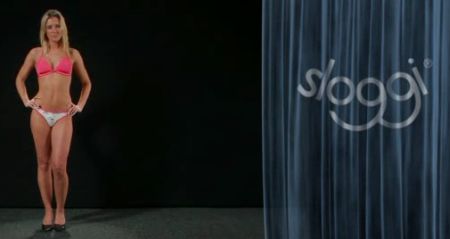 Retecool schreef er vandaag al over: 6 chicks in ondergoed en casten maar. Dus allerlei woorden ingeven en de dames gaan iets voor je opvoeren. Erg leuk gedaan door het reclamebureau van Sloggi.
Nu is het altijd spannend wat de makers erin hebben gezet en dan is het even zoeken. Ik heb hieronder per dame maar even alle keywoorden die beschikbaar zijn er neer gezet.
Carlijn doet wat met 'geen stijl' maar Jess is wel de meest favoriet van de maker. Geef maar eens 'retecool' in of 'managing director triumph' of 'vincent en janneke'. in10 lijkt achter deze campagne derhalve te zitten ;-)
have fun with the keywoorden die je kan vinden als op Read More klikt
Sloggie
hit the url (www.sloggiefun.nl):Speel met de keywoorden op sloggifun!!
Omdat weblog software het niet leuk vind om honderden keywoords op een regeltje te importeren: download hier het textbestand met alle keywoorden: sloggie-keywords.txt