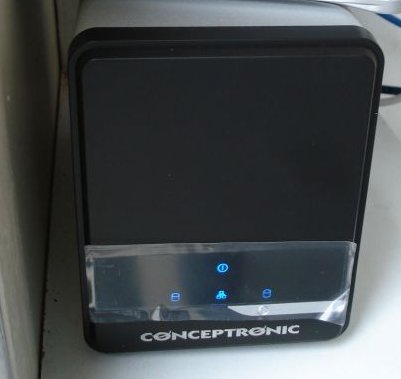 New Playtoy around from Conceptronic .. The Conceptronic CH3SNAS a NAS storage device for 2 SATA drives based on Linux with funplug to add functionalities. See some innershots here
Some hints and tips:
Use the funplug module to add features like telnet .. 
Not longer username than 8 characters: this is due to the tinylogin module which has this restriction. Another login module would solve this issue
Bittorrent support? Not by default.