Last week I ordered the DMC CD-10 (The Ben Liebrand Grandmix 1989) which was very rare and hard to get.
Today I received it from the offical distributor (Disco Mix Club).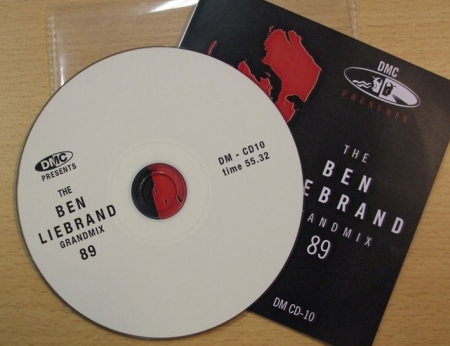 The Grandmix 1989 is sent  by DMC in a cd-sleeve (plastic) and this 'official' re-press looks like it is burned on a writeable CD. The printing (cover / title book) looks more professional. Total Price: 15 pounds 50 ..  (for 35 euro you can get it from ebay now)
I'm happy to have this official CD (although it is a re-print) .. ..  b.t.w. the CD contains more than 99 tracks but has 'indexes' so that the total amount of tracks is showing 99. Where the indexes are you can see this when reading the booklet ..
Update: checking the code inside the CD (AIW700T) it learns me that it are indeed writables: SONY CD-R 52x INKJET PRINTABLE FULL FACE CD's ..