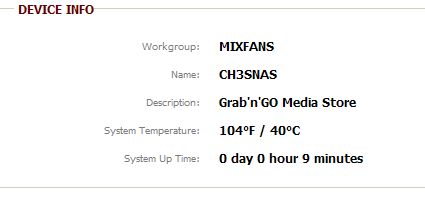 added uptime support, but … no support on shell level. Sorry.

Lan settings fixed as well ..
More items? Probably .. xbox360 support, I can send e-mails …
For E-mail we have some neat things
Received: from 123.456.789 (HELO aroundmyroom.com) (123.456.789)
Ahhh… full domain offered so that it will be accepted by mailservers only accepting full qualified domainnames.
Subject: CH3SNAS_E-Mail_Alert
Message-ID: <20090221051536.GA1936@aroundmyroom.com>
Auto-Submitted: auto-generated
Ahh .. Auto-Submitted, again using RFC's so that certain mailservers do not have to reply.
I'll release the new firmware for the CH3SNAS asap ;-)