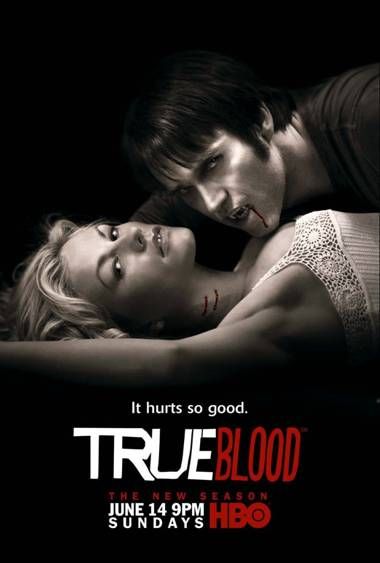 Yaahooooo .. Season 2 of True Blood withing 29 days of writing this Blog! June 14
Finally we will see Sookie Stackhouse again! But it's again a pity that only 12 episodes is in this 2nd season.
First Episode:
June 14: "Nothing But the Blood"
A shocking murder outside Merlotte's has Bon Temps reeling. Meanwhile, Sookie's (Anna Paquin) relationship with Bill (Stephen Moyer) is tested when she learns about Jessica (Deborah Ann Woll), and of his involvement in her uncle's death. Sam (Sam Trammell) recalls a shape-shifting encounter he had with Maryann (Michelle Forbes) as a 17-year-old.  Jason (Ryan Kwanten) gets a sudden windfall that allows him to pay for a leadership retreat with the Fellowship of the Sun. Two adversaries find themselves sharing a mysterious dungeon and, possibly, the same fate.
More information about Season 2 of Episode: