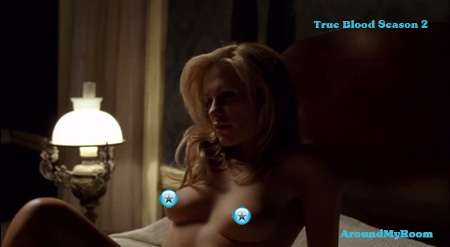 Season 2 of True Blood is very promising. More erotic scenes with Anna Paquin going totally nude in an artistic way, this with her vampire boyfriend. Lot's of titties, vampires and nudity.
it seems that Stephen Moyer and Anna Paquin are a real-life couple too.
"I get more naked this season than I did last season," she told Eonline.com. "We have a really great crew and everyone's really respectful. It's not an issue for me." 
Nope, no issue for us fans either …. more Trueblood images!