Sometimes it is possible that people brick their device and that it is not operational anymore.
The CFULLHDMA has a number of abilities to fix firmware version(s).
First:
with every boot the device is checking if the firmware file is valid. When it's not valid you will see a blue screen with information to run the firmware upgrade again.
Second:
With latest firmware releases we have added a 'fixed' IP address when there is no network: 169.254.1.1 if you can ping this address after changing the IP of your Computer in the same range the kernel is still running and you still can fix your CFULLHDMA.
If you can ping it on it's normal IP address (you might need an Angry IP Scanner tool) to determine it in your network, you can also use telnet
—- Only for kernel 2.6 Firmware Versions —

mount -t vfat /dev/sda1 /usb/usb0
./ForceUpgrade_k26 upgrade.bin
sync
The upgrade.bin is the latest firmware version you can download from the Conceptronic website
the ForceUpgrade tool can be taken from here
I do not suggest anyone to use this unless you know what you are doing.
In any other situation it is NOT possible to fix the firmware file without using a Serial Console Port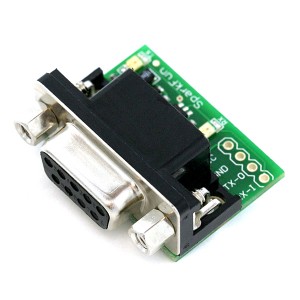 Above image shows a serial console port you can put on the CFULLHDMA when you open it. (Tx,Rx,GND,V). With a console port you can get more information about the status of the device. When you use a Console Cable and you see a YAMON message things are not ok .. the kernel and firmware are not present anymore. You only see the bootloader, and only through a very extensive difficult upgrade procedure the firmware can be fixed.